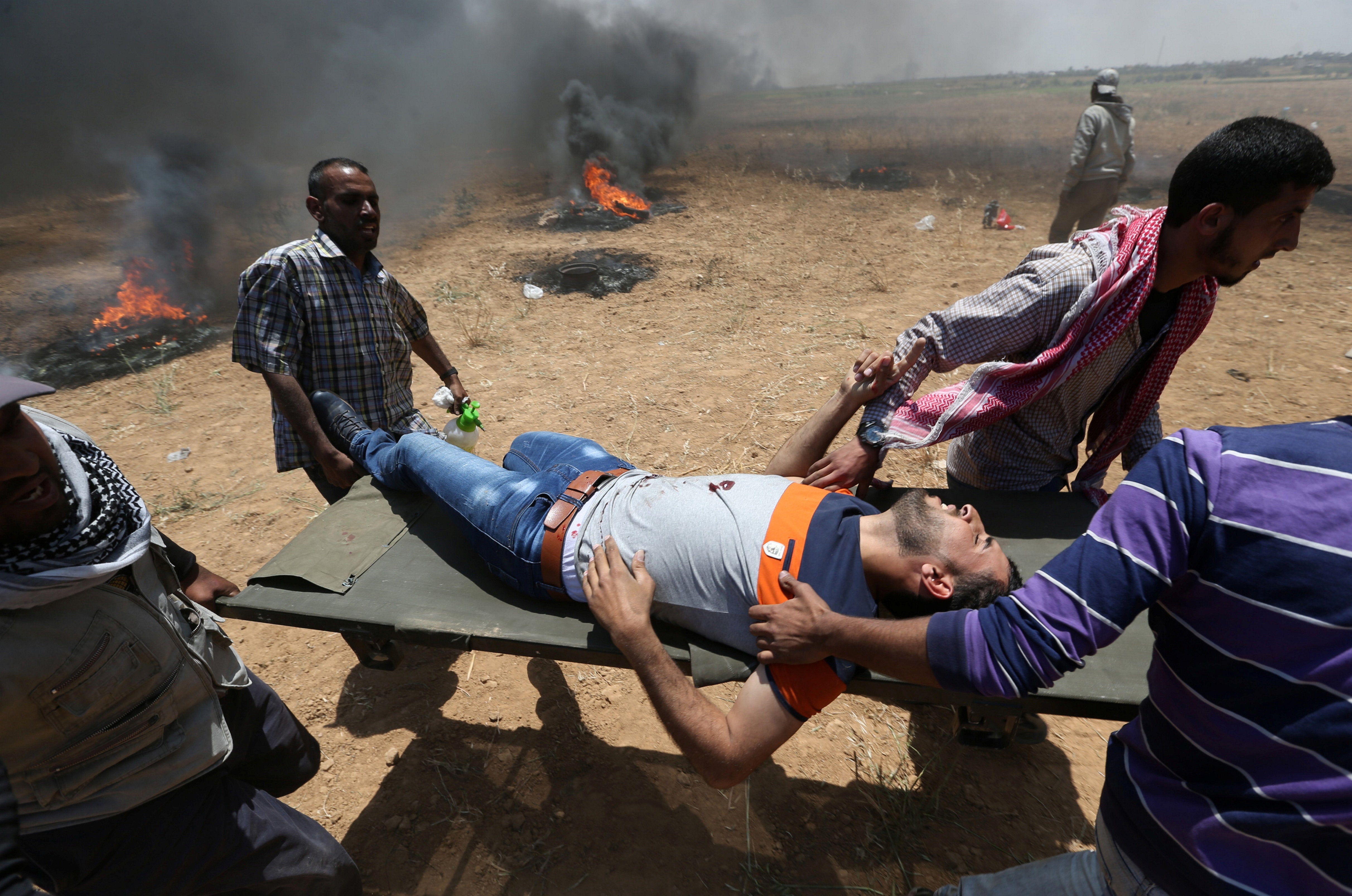 Palestinians annually mark their resulting displacement on Nakba Day, or the Day of Catastrophe, on May 15.
Gaza's Health Ministry said that at least 772 Palestinians were also wounded by Israeli fire on May 14 - the bloodiest day of clashes since the 2014 Gaza war.
Despite the Palestinian protests, White House senior adviser Jared Kushner put forth a vision for a mutually beneficial peace agreement in the Israeli-Palestinian conflict.
"A great day for Israel", the USA president, who stoked Arab anger by recognising disputed Jerusalem as Israel's capital in December, said in a tweet.
There was plenty of celebration, but also deadly violence.
A ceremony at the site of the embassy took place, at which the seal of the United States was unveiled by Treasury Secretary Steve Mnuchin, and Ivanka Trump. Most vendors in the Muslim Quarter kept their shops open, despite warnings that police would be unable to protect them if the Flag March turned violent. Demonstrators chanted "Jerusalem is ours!"
The protests, which began in earnest in March, have been sparked by a confluence of factors: persistently abject conditions in Gaza, the 70th anniversary of the creation of Israel this month, and the embassy move, which the US has tied to the anniversary. It said troops shot and killed three Palestinians who were trying to plant a bomb.
Some Israelis came out in support of the embassy. "The despair of Gaza is fake news".
The clashes took place as the new U.S. embassy was inaugurated in Jerusalem.
Amnesty International said Israel's "use of excessive force in Gaza" was an "abhorrent violation of international law".
"A demilitarised state where we enjoy full peace and security - and security is a must", he said. Trump addresses the ceremony by video conference, saying the United States remains committed to reaching a lasting Middle East peace.
He said that "for many years we failed to acknowledge the obvious". "Shalom, peace is the inseparable sister of truth".
Israeli Prime Minister Benjamin Netanyahu, however, praised the U.S. president for having made "history". He also expressed gratitude for "what happened 70 years ago".
Practically speaking, little will change with Monday's formal move.
An Israeli warplane has targeted several positions of the Palestinian Hamas resistance movement in the northern part of the besieged Gaza Strip where the Tel Aviv regime killed over 50 Palestinian demonstrators on Monday coinciding with the inauguration of U.S. embassy in Jerusalem al-Quds.
Ivanka Trump opens the U.S. embassy in Jerusalem alongside Treasury Secretary Steven Mnuchin.
Still, the symbolism is not lost on the Palestinians. Israeli officials have accused Gaza's Hamas leadership of encouraging protesters to attempt to breach the border fence. "We have the greatest love for the President, and it will win". It's about popular will.
One of those killed on Monday was Fadi Abu Salah, a disabled Palestinian activist who was severely injured during Israel's 2008/2009 "Operation Cast Lead".
By mid-afternoon, at least 41 Palestinians - including five minors - were killed, the Gaza health ministry said.
Israel's military said "over 35,000 Palestinians are now taking part in violent riots in 12 locations along the Gaza Strip security fence".